Our Services
Think of us as your full-service marketing department – only without the headache and expense of hiring more staff.
We don't require health benefits, we don't call in sick, we don't need an office and our only agenda is your continued success. From concept to completion, we strive to be your accessible, all-inclusive and affordable resource!
Once you choose a design, we customize it to fit your school and utilize RESPONSIVE design and coding that is MOBILE friendly! A number of customizable options are available in our Montessori website designs, and once it is completed, it will have a wonderful look and feel!
Features such as built-in events calendars, contact forms, and blogs are INCLUDED. Additional features such as SEO, professional content writing, and ad campaigns are also available.
Need a domain name? Need email? Need hosting? Are you in the market for a brand new design or just a slight redesign on what you already have? Would you like to improve your results in tthe search engines? Do you need an e-commerce shopping cart, video, audio, or secure parent login pages? We do it all…everything… and anything in between. Our FULLY CUSTOM Montessori website design services are designed to take ALL of the worry out of the project.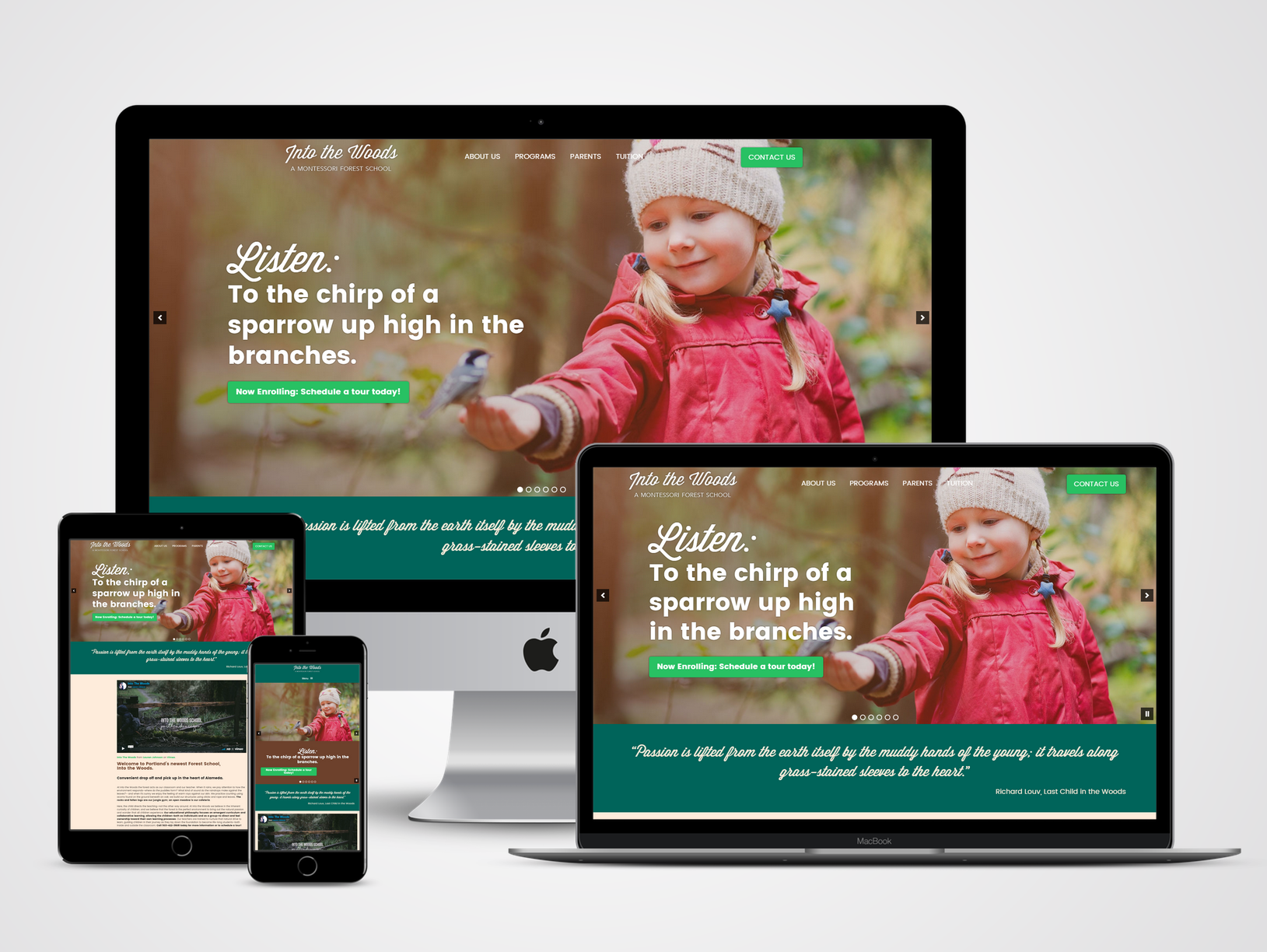 Go Montessori offers Montessori website hosting, content management and updates, and email management with amazing and friendly customer service. When you have changes that need to be made to your web site, you simply email, phone, fax or courier pigeon them to us and have them completed usually within one business day!
Reach TARGETED families in your community with Montessori Postcards. We design Montessori postcards – always custom for your school. We locate select families who meet geographic and income criteria, as well as have children in home within defined age ranges.You approve the design, and we print, inkjet mailing addresses, apply postage and mail!